Learn…Create…Share…
Find your inspiration…
Welcome to the Kanata Art Club
At the Kanata Art Club, we welcome and celebrate the artistic contributions and traditions of every culture and corner of the world, and we recognize art as the international language that brings us all together. The Kanata Art Club was created to inspire and support member artists at all levels, by expanding their artistic knowledge and skills. We invite you to explore this web site and discover how we accomplish our mission through:
More, with a focus on fun, friendship and art.
Have a look at some of the art that was on sale during our annual $200 and Under Sale in early November!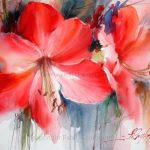 Watercolour Painting with Fabio Cembranelli
April 4, 2024 9:30 am
More Info!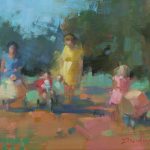 The Painted History Workshop with Ingrid Christensen
April 25, 2024 9:30 am
More Info!
Event
Date
Watercolour Painting with Fabio Cembranelli
More Info
The Painted History Workshop with Ingrid Christensen
More Info
Urban Sketching with Michael Solovyev
More Info
In-Between Realism and Abstraction in the Landscape with Chris Groves
More Info
Capturing Space and the Moment in Urban Sketching with Marek Badzynski
More Info
Faces and Figures with Michael Solovyev
More Info
Mixed Water Media with Kathleen Conover

September 12, 2024 9:30 am

More Info